Our "articles" Feed
25 Dec 2019 16:20

Enfeedia ranking success, and what's new for 2020
> FeedBack ( 0) With its popularity among publishers using RSS feeds and reputation for focus on RSS topics, it's no wonder that Enfeedia places first on Google search results using the search term "RSS news publisher" and "RSS news feed publisher", fourth behind three Facebook listings for the term "news feed publisher" (no surprise there, Facebook is all about their news feed) and fifth for the term "RSS feed publisher" (all this on December 25, 2019). Our search reputation will contribute to yours, especially if you gain a listing on our home page.

In 2020, we will be focusing our attention on serious users of RSS technology for promoting their businesses and websites. Last year, we departed from the "freemium" business model; it's difficult to give sufficient "RSS 101" help to newbies using RSS who are not fully committed to improving their businesses.

This year we're taking this one step further. We will be partnering with enterprises whose leaders understand the need for active promotion and are committed to success in the promotion programs. It's more important to us to actively supporting a few handfuls of enterprises where we can be a factor in their success than to racking up a large customer base of those that see promotion as simply an as-time-permits activity.

If you represent an organization that puts promotion as a top priority initiative, contact us. We can help. Click the title of this article or go to www.enfeedia.com/contact-us.php to learn more.
For the above item:

27 Mar 2016 16:18

Google Launches Mobile-Friendly Search - What Does It Mean for Enfeedia RSS Feeds?
> FeedBack ( 0) Today, Google announced mobile friendly search. Essentially this means that when searches are conducted from smartphones, search results will favor those websites that are mobile friendly. So if the success of your website depends to a large degree on people discovering you doing smartphone searches, you have no time to waste in getting your site converted.

(1) For those of you who are syndicating their Enfeedia-pubished feed, you may be wondering how syndication is affected by mobile-friendly design. The answer is: The syndicated feed works perfectly fine in mobile friendly websites. Here are some examples:

-- PoesyArt
-- Pickleball Club

(2) The NewsPage that is published by Enfeedia for every feed it publishes has been mobile friendly since the fall of 2013. NewsPages are web pages on their own right, acting as a so-called feed reader. Moreover, NewsPages are customizable. You can add content to the right slide-out panel that can improve your search engine results placement (SERP). Just make sure the content you add is relevant to the theme of your feed. You can also add photos and YouTube videos to further embellish your NewsPage. (I get asked now and then If I publish a feed and customize my NewsPage, do I need a website? Maybe not! :-)
For the above item:

14 Jul 2014 16:36

YouTube coming up with creator-centric mobile app, includes crowdfunding feature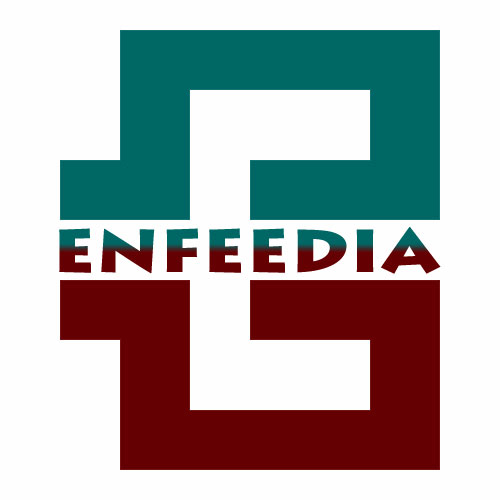 > FeedBack ( 0) Keep your eye on Youtube's plans for facilitating creation of video content on your smartphone. And also provide a possible source of revenue through its to-be-announced crowdfunding feature.

Given the simplicity of posting YouTube videos on your RSS feed with Enfeedia, and thereby, through syndication, posting videos on your website without the assistance of a webmaster, we could see a breakthrough opportunity to monetize your creative videos.

And here's a little teaser: Be on the watch for an announcement from Enfeedia regarding feed syndication without uploading a script. Syndicate by just inserting one line of code on your website. And that one of code can be one of four pre-defined formats, so you don't even have to think about it, just pick one. Syndication has never been easier!

Click the title of this item for the full article.
For the above item:

29 Jun 2013 20:27

Google Kills Reader, Helps RSS
> FeedBack ( 0) While the death of the most popular RSS reader on the internet could have been seen as something that would represent a grave danger for RSS as a standard, for openness as a concept, and for heavy news consumption, the inverse has been true, as it only solidified RSS' position in the world as the format for news delivery. Reader was a good product but one can hardly call it a great product and its demise will help rectify some imbalances it created in the market. To get a sense as to how Google killing Google Reader can be seen as the best thing to happen to RSS one needs to look back. Read article
For the above item:

29 May 2013 18:49

A Better Way to Post on Facebook
> FeedBack ( 0) If you promote your business or endeavor of any kind by posting to your facebook account, here's a better way to do that: "Share and share a Like" from your Enfeedia-hosted RSS feed.

The way you post now -- by posting on your facebook News Feed or Wall -- is simple enough but has limited benefits to you. Your message only reaches your facebook friends. With some luck, some of those friends may 'share' it or 'like' it such that your message reaches their friends. But over time, as additional posts are entered, your message falls off the bottom out of sight. In other words, the useful lifetime of that posting can be quite short. So the time for friends to see your posting and share/like it is rather limited. And of course, your message is not shared with those that don't have facebook accounts.


The better way -- using facebook 'share' and 'like' buttons

Here's a better way to reach that facebook audience that's just as simple but has the additional advantages of getting your message to a much broader audience and greatly extending the lifetime of your message. Instead of posting your carefully crafted message directly on facebook, post it on an RSS feed that you publish through Enfeedia. Then, to post that item on facebook, simply click the 'share' button that Enfeedia provides with each item in your feed as displayed on your Enfeedia-generated NewsPage. You are given the opportunity by facebook to post a comment, then when you submit it, that item appears on your facebook News Feed. Another way is to simply 'like' the whole NewsPage; your friends will discover you like your feed and have the opportunity to click a link to open it. You will find the 'like' button at the top of the NewsPage.

So you have two ways to tell your facebook friends: 'share' and share a 'like'.


Why is this a better way?

By posting your items on an Enfeedia-hosted RSS feed, you get these additional benefits:

-- Your items are collected in one place accessible to anyone, not just facebook members. Your "NewsPage" for your feed is a mini-webpage that can be bookmarked like any webpage, and shared by simply communicating the URL (for example, in your email signature, on your website, in your MySpace or LinkedIn or Flickr postings, on your literature and business card, etc.).

-- When you post your item on facebook as described above, viewers of your post will be drawn to your RSS feed where they see all your postings, and then to your website or wherever you wish to direct them.

-- Interested parties can register for alerts and pings to be automatically notified when you post an item. A great way to maintain a following and develop customer loyalty.

-- You can display any number of your items directly on your website by inserting a short code snippet on your webpage and uploading a script both provided by Enfeedia. Our techique using PHP results in the feed being crawled by search engines. Did you know search engines reward sites having RSS feeds and fresh content by improving SERP placement?

-- You can podcast YouTube videos, link to your Flickr photos complying with their rules, insert a PayPal Buy Now button for your PayPal account, insert a google Adsense for Search tool, and of course insert as many text-links as you wish. You can specify your feed to be a calendar list with your NewsPage showing upcoming events and past events side-by-side sorted based on the current date. You can even password-restrict access to items on a selective basis if you wish (imagine an RSS-driven for-fee newsletter application).

-- Depending on your activity level, your feed will be featured on the Enfeedia home page.

So think of your RSS feed as your source material that can be shared all over the internet. Facebook is but just one of the many publication methods to promote yourself. Start today!


How to use Enfeedia

Once you set up a [FREE] account at Enfeedia.com, you can post items on your feed by logging in, selecting the "add" function, and simply filling out and submitting a form. Enfeedia does all the dirty work behind the scenes and publishes online an industry compliant RSS feed within about 10 seconds. No coding or file uploading on your part. Learn more at First Time Visitor.
For the above item:

16 Feb 2012 12:41

Freshness May Count More In Google These Days - MUST READING
> FeedBack ( 0) This article is "must reading" for anyone concerned about where their website falls within search engines results pages. Below are excerpts from that article; the full article is available by clicking here. I added emphasis in blue in the excerpts.

As you read this, think about how publishing a news feed and presenting that feedon your website, preferable home page. In about five minutes a week, you can gain the benefits described in the article.

Also, consider opening a facebook account and including your feed in the "Notes" section. Your feed will appear on your profile page. Here's how it looks on my profile page.

You may also be able to get your feed displayed on other websites. For example, the RunAway GetAway Vacation Rentals Alliance will display members feeds on their Destination page.


By Chris Crum, WebProNews

"...Google has introduced a new opportunity for all brands to steal (or have stolen) search marketshare from (or by) the competition," says Klais. "Brands that focus on dynamic site content with fresh social media output stand to gain searchers, at the expense of those brands who stay stagnant, one query at a time. The speed at which the gains and losses occur will be magnified by the availability (or lack) of content within each time filter. Now the 'recency' of social media will begin to matter in search."

more...

"The issue is a classic chicken or egg problem: unless you are present in the 'fresh' results now (aka 'recency'), you cannot accurately predict what percentage of searchers are shifting to time-filtered results in order to make the business case for action," Klais says. "Most analytic systems will not yet parse out this traffic either; it is just lumped in with all Google organic results."

more...

...but to me, a blog could be a good way to keep offering fresh and relevant content around the keywords you are targeting. Plus, it can help you in the blog search option, not to mention provide useful content and engage an audience. [My note: by presenting your feed on your home page, you in effect create a blog section on that page.]
For the above item:

25 Aug 2011 08:36

Google Reader for RSS Feeds
> FeedBack ( 0) See how to use Google Reader for viewing and sharing your Enfeedia-hosted RSS feed


[No video above? View video]
For the above item:

04 Nov 2010 11:00

The second largest search engine
> FeedBack ( 0) Considering video podcasting with your RSS feed? Here are great considerations about making your video...

By Bob Huntington, Weasel Productions: Most people when asked "What's the second largest search engine" will respond Yahoo or Bing. It's not. It's YouTube. YouTube is owned and operated by Google making them number one and two in search. If you want to succeed on the web you must embrace video at some point to become more visible in search than ever before.

The knee-jerk reaction is "I don't have a video. Doesn't that cost a lot of money?" Of course it can, but it doesn't have to. The advent of low cost, HD capable camcorders like the Flip series puts video easily into the mix for the masses.

How you can use video

Spending as little as $200.00 will get you a pocket sized device that in some cases can shoot as high as 1080p, the highest resolution for HD video. Having the camera is only part of the battle. The footage you shoot needs to be smooth, free from bumps and shakes to be effective in delivering your message. Here's where the tried and true photography tips come into play.

-- Always use a tripod. This helps to steady the shot and make it look fluid...and professional. Make camera movements slow and deliberate.

-- Watch your framing. Try not to have a tree growing out of the subject's head.

-- Put the light behind the camera. There's nothing worse than shooting a subject in front of a window or other source of bright light. Put the light behind the camera and in front of them.

-- Plan as well as you can what you want to happen and show BEFORE you begin.

-- If you're using the built in mic on the camera, keep the subject speaking as close to the camera as possible. Keep the camera zoomed out and closer rather than zoomed in and further away.

You get the idea here. Make it look as polished as you can even before the final editing. Final editing?

Polish and finish your production

Once you've shot the video, you need to have it edited. While there are many software packages that will allow you to do this yourself, it can be quite time consuming and, well...technical. Frequently there are videographers and local production companies that can do this for you. An investment of just several hundred dollars can turn your sow's ear into a silk purse by adding titles, effects, color balance, audio enhancements or more. Look around, these services are readily available in your area.

Ready To Post

Now you've got a video search engine submission ready to help you gain exposure. Posting that piece on video sharing sites like YouTube requires just as much diligence as the content of your web page. Things like the title, description and keywords that you use when writing your video post are much more important than ever before. We'll explore the nuances of video optimization in our next installment. In the meantime, video is there for YOU...even on a budget. Cement your inclusion on all search engines and create links in the process. Enjoy the experience!

Next Time....Getting Your Video Seen

Bob Huntington is founder of SEOTube.net and a partner in the media firm of Weasel Productions.
For the above item:

15 Jun 2010 08:38

YouTube Begins Testing News Feed Feature
> FeedBack ( 0) It's noteworthy that YouTube sees the benefit of news feeds to draw people into their vast (and very rapidly growing) library of videos. Being the second largest search engine, it's reasonable to expect YouTube will exploit news feeds to further advance their position. Enfeedia will keep an eye on YouTube developments to determine possible connections to Enfeedia including podcasting YouTube videos. Set Up Pings today to be notified of new postings on this feed.

By Chris Crum: YouTube announced today that it is testing a new feature called the YouTube News Feed, which it is working on with the University of California at Berkley's Graduate School of Journalism. The feature would track news as it breaks on YouTube. ... YouTube is the second largest search engine, behind Google, and people search for visuals to go with news items. - read the WebProNews article
For the above item:

27 Dec 2009 16:12

Anatomy of an RSS file -- if you really must know
> FeedBack ( 0) If your curiosity drives you to this, you can explore how an RSS news feed file is actually coded. This article introduces you to the details ... but you don't need to understand any of this to successfully publish news feeds using Enfeedia and reap the benefits thereof.
For the above item:

12 Nov 2009 11:11

RSS In Plain English
> FeedBack ( 0) Check out this entertaining video that explains what RSS is, "RSS In Plain English".
For the above item:

13 Aug 2008 09:08

Best Kept Secret About Displaying RSS Feeds On-Site:Javascript Vs PHP
> FeedBack ( 0) If you've gotten past the basics of what RSS feeds (see enfeedia.com for background information) are about and how they can benefit you, then you are ready to learn one of the best-kept secrets about presenting your news feed on your website. It's not enough to simply install an orange RSS button for visitors to click, to see your feed or to fetch the feed address. To really bring benefit to your site, you should display some of the most recent items in your feed directly on your website, even if only a partial presentation of the item descriptions (aka articles).

But how? What code is used to display the news feed? After all, the feed is an XML file not suitable for direct human consumption. It needs to be translated into the HTML code that a browser understands and can present in human-readable form.

The good news is...
For the above item:

20 Mar 2008 16:03

Try this article to answer the question, "What is RSS?"
> FeedBack ( 0) Are you just now hearing about RSS News Feeds and wondering what that's all about? Does it seem too complicated for you? Are you thinking only technically savvy people will be able to benefit from news feeds? Answer to these question may surprise you. This article is 'must-reading' for you!

Two of the most recent advancements regarding news feeds are (1) the integration of news feed reading capabiliity into browsers (now you don't need to track down a news reader), and (2) Apple's integration of news reading into their Mail application in their Leopard (10.5) operating system. Just as websites were a mystery early on but are now pervasive online communication devices, so as it will be for RSS news feeds. It won't be long before your favorite television news broadcast says, "For more information on this story, and for other stories we're following, go to our news feed at ______."
For the above item:

20 Mar 2008 16:03

Newsletters or Email or News Feeds -- Which is Better?
> FeedBack ( 0) Many businesses periodically send newsletters by postal mail to keep subscribers current on their affairs or industry-related news, for the purpose of maintaining a loyal customer base to whom they can market additional products or services. With pervasive use of the internet for information dissemination and with RSS news feeds gaining momentum as a powerful online communication tool, one needs to ask whether business are now better served by publishing a news feed in lieu of the newsletter. Read the full article.
For the above item: